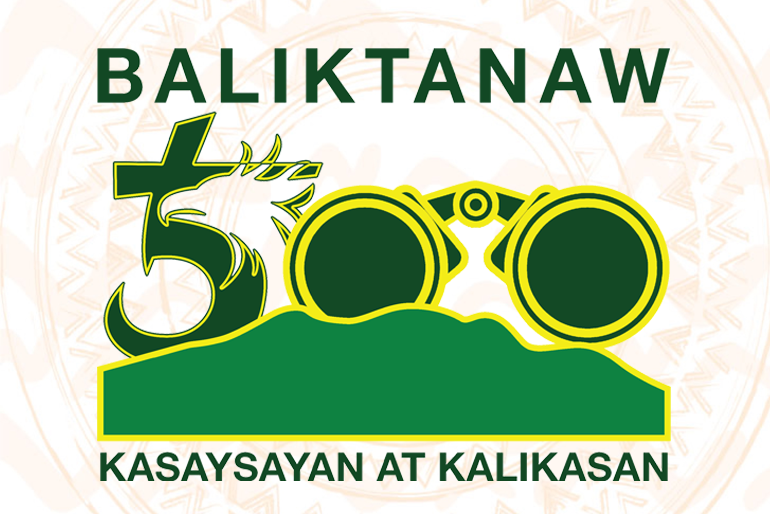 The UPLB Museum of Natural History gladly informs the public today, coinciding with the start of the Quincentennial Commemorations in the Philippines, its lineup of special webinars which will be part of the local commemorations in UP Los Banos commencing on May 17, 2021.
"We are inviting everyone to participate in this special webinar series which revolves around our own concept of "Limang Siglo ng Pilipinas" and theme of "Balik tanaw: Kasaysayan at Kalikasan," announced Dr. Marian P. De Leon, museum director.
Vice-Chancellor for Community Affairs Roberto P. Cereno, the Chair of the ad hoc Committee on the Quincentennial Commemorations in UPLB , said that compared to the other UP constituent universities' activities, that of UPLB is quite unique.
"We aim to highlight our strength and expertise in the environment and in natural resources conservation, which is why it is fitting that we launch this webinar series in May, when we hold the traditional Flores de Mayo, and close to the International Museum Day (May 18) and International Day of Biodiversity (May 21)," Cereno explained.
According to Florante Cruz, chair of the organizing committee, the special webinars will be delivered by Museum curators and staff, or invited speakers in line with the theme, to represent contributions from the six collections of the museum. Museum curators and staff shall be tapped to serve as emcees, moderators, discussants, and synthesists.
These learning events will be broadcasted via Zoom webinar through the UPLB Information Technology Center and live streamed via Facebook page and YouTube channel of the Museum. The webcasts will also made available as an online resource via a playlist for use as public teaching aide and educational reference.
| | | |
| --- | --- | --- |
| Date | Topic | Speaker |
| 17 May | Adobo at iba pa: How the oceans shaped our culture | Dr. Laura T. David |
| 17 May | Historical trend in diversity and structural complexity development of coral reefs | Dr. Victor S. Ticzon |
| 2 June | 500 years of ornithological explorations in the Philippines | Dr. Juan Carlos T. Gonzalez and Mr. Christian Perez |
| 16 June | Herpetofaunal studies in the Philippines, a recall | Dr. Leticia E. Afuang |
| 30 June | Mamiferos terrestres conocidos de Filipinas: Philippine mammalian expeditions during the Spanish colonial period | Prof. Phillip A. Alviola and Prof. Judeline C. Dimalibot |
| 14 July | Malacological collections during the Spanish rule | Dr. Emmanuel Ryan C. De Chavez |
| 28 July | Microbiology in Philippine Cuisine: Then and Now | Dr. Noel G. Sabino |
| 28 July | Fungi in Filipinos' culture and cuisine, from past to present | Dr. Jennifer M. Niem |
| 11 August | Ques es un nombre?: Spanish influence on Philippine botany | Prof. Annalee S. Hadsall and Michelle A. San Pascual |
| 25 August | Recuerdos de mariposas: Noteworthy pre-1900 entomological collections, collectors and tributes | Dr. Ireneo L. Lit, Jr. and Jeremy Carlo B. Naredo |
| 8 September | Early records of algae in the Philippines | Prof. Emeritus Milagrosa M. Martinez-Goss |
| 22 September | Revisiting the past for present medicinal plants and their conservation | Dr. Lourdes B. Cardenas |
Formal announcements such as registration details will be made before each webinar session via the Museum's social media pages, www.facebook.com/UPLBMuseum and www.twitter.com/UPLBMuseum.