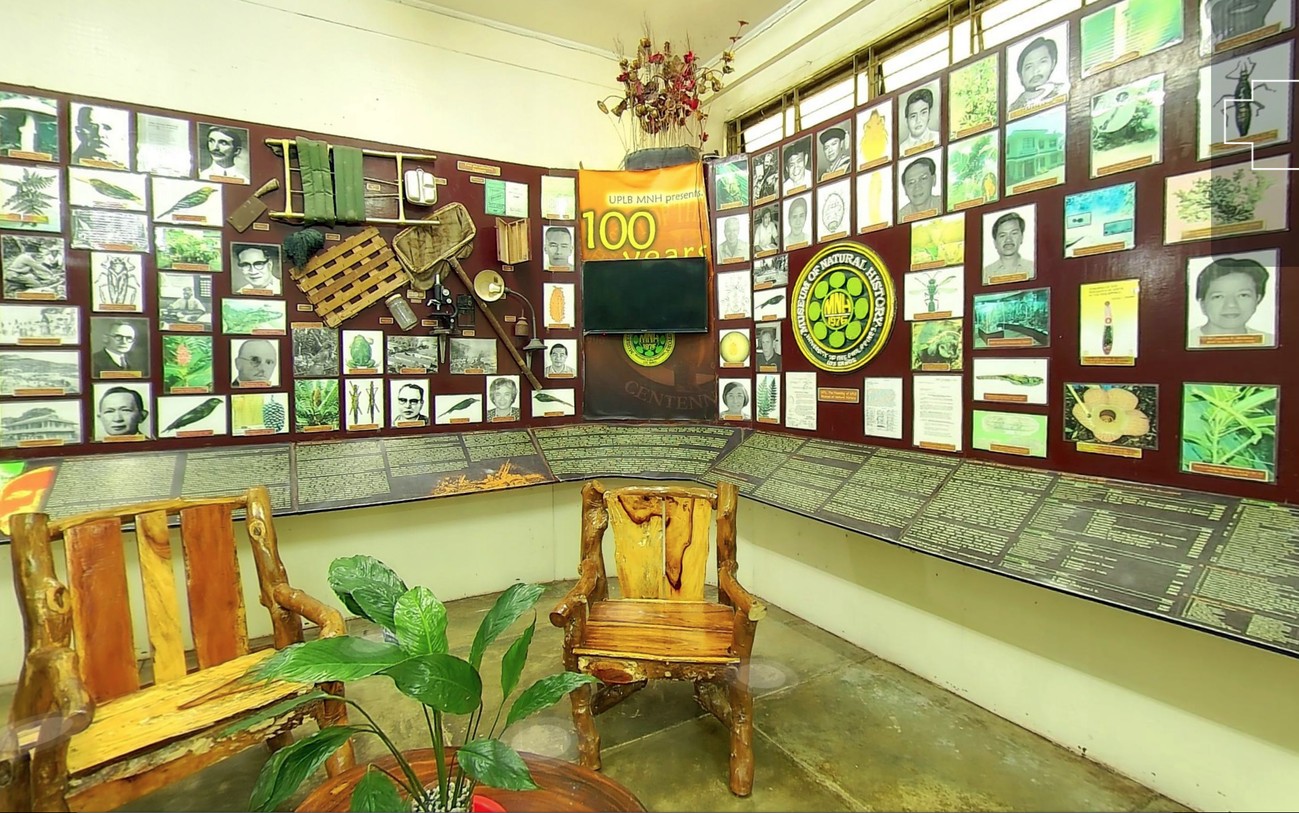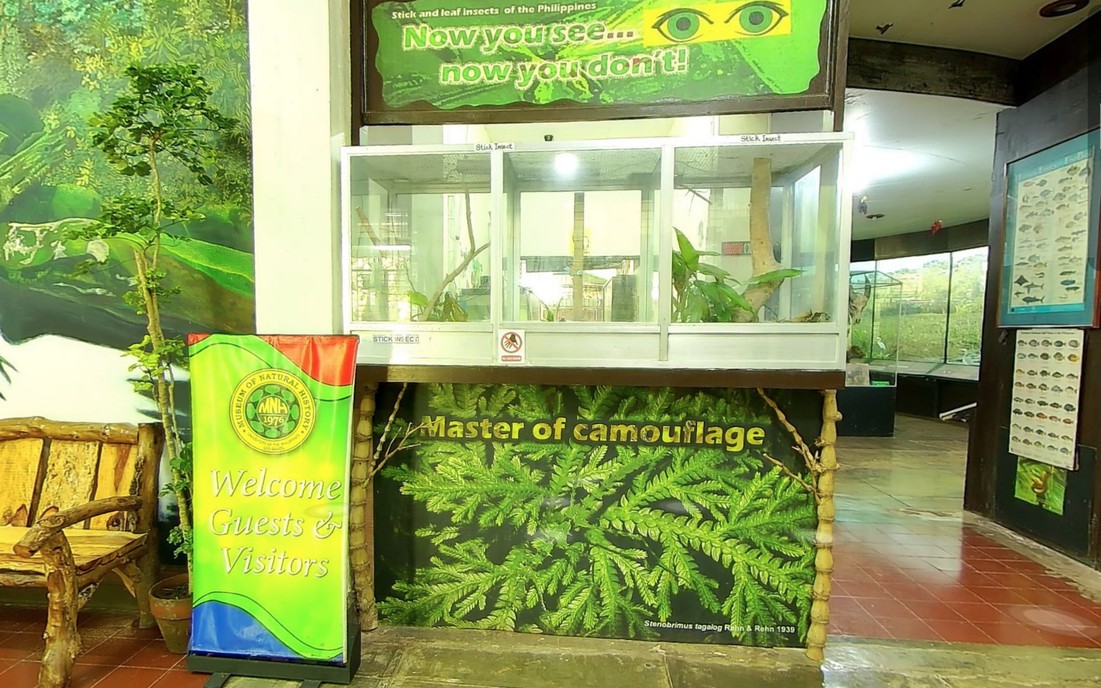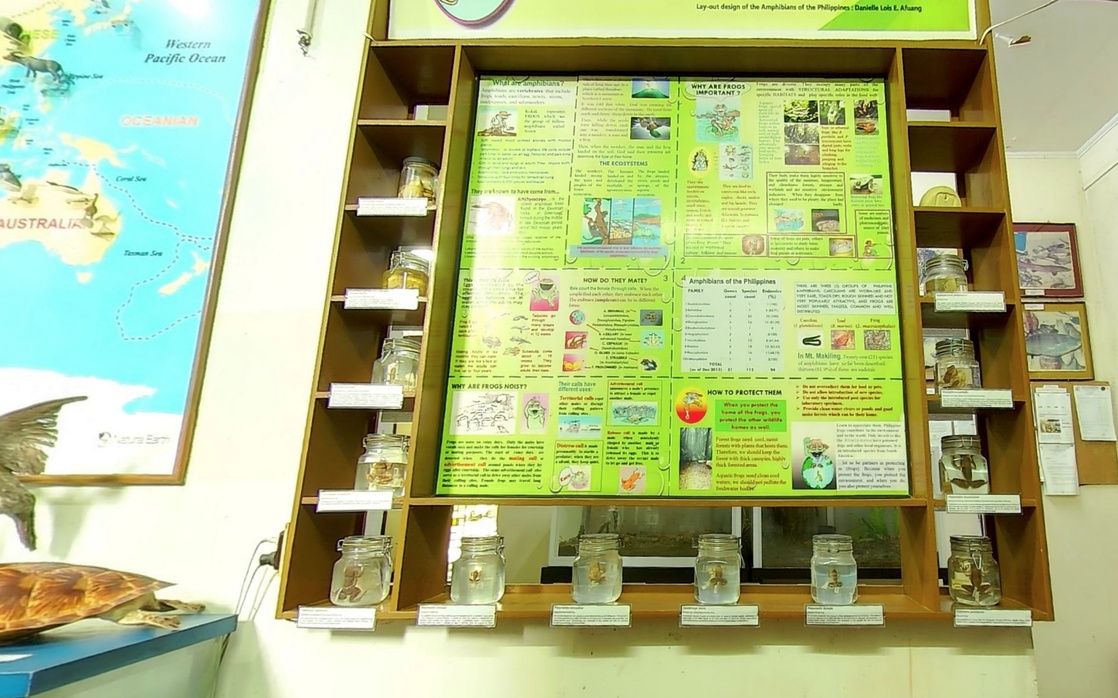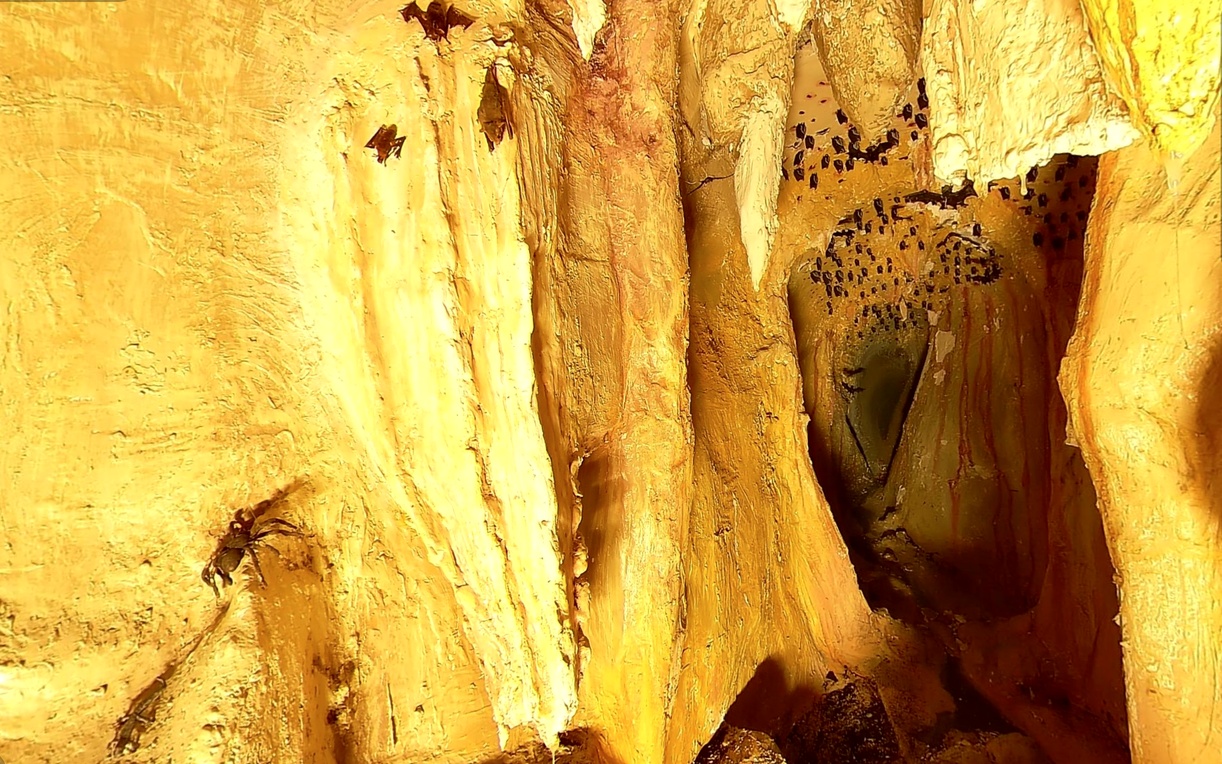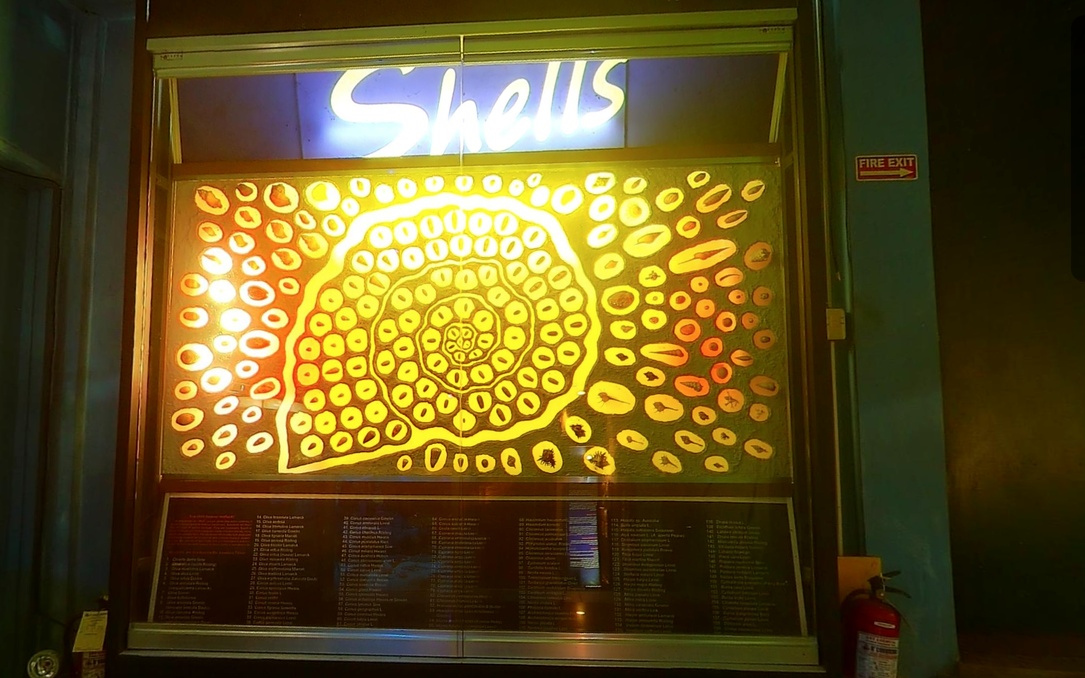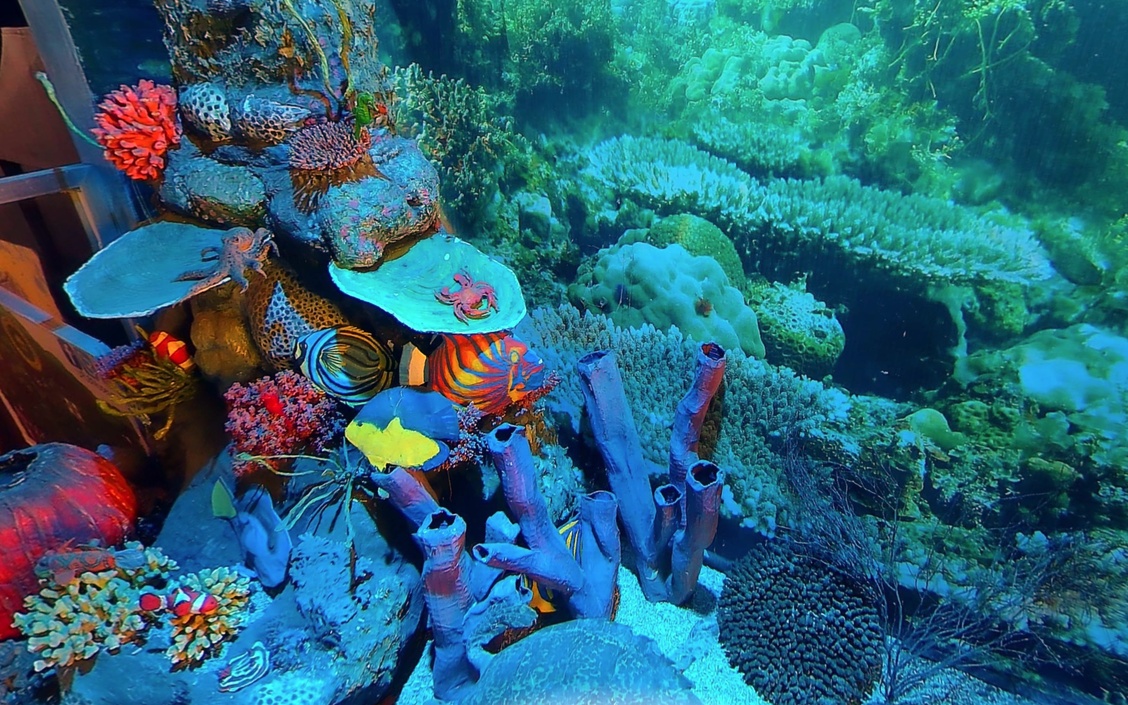 Imagine how big a whale is, its skull, jaws and bones. Or a python crawling and a king cobra ready to strike. Even a sea of locusts surrounding a map of the Philippines fashioned out of lahar. Examine the different kinds of animals that can only be found in our country.
Peek inside a glass of amazing rocks. Get to know our medicinal and flowering plants. View the collections of wood, insects, mushrooms, sea shells, fishes and birds. 
These fascinating gifts and wonders and much more have shaped and given life to Mother Nature. And they are all here at the UPLB Museum of Natural History
The Museum of Natural History's two-floor building is home to several exhibit areas which feature Philippine biodiversity. It has approximately 1,500 square meters of exhibit space and several other open areas to accommodate small trainings and seminars.
Some of our most exciting dioramas include the following:
Marine biodiversity exhibit which features a large jaw of a sperm whale, a whole dolphin skeleton, a pair of rib bones from a medium-sized whale, a colourful coral ecosystem and nearly 200 shells of molluscs in the Philippines;
Forest diversity ecosystem exhibit which shows fauna in their natural environments across differing elevations,
Cave biodiversity and life that exhibits bats, snakes, terrestrial arthropods and other organisms; and
Other small dioramas such as frog ecosystems, insect collections, and numerous wet specimens of mammals, reptiles, amphibians and many more.
CURRENT VISITATION GUIDELINES
Due to its current roofing renovation, the UPLB Museum of Natural History will not be able to accept the visiting public (whether individual or group). The said renovation will necessitate the large-scale rehabilitation and repair of our exhibits, galleries, and several of our facilities and utilities. For the meantime, we enjoin everyone to visit the Museum virtually through our 360° virtual reality tour.