Florante Cruz and Frances Mae Tenorio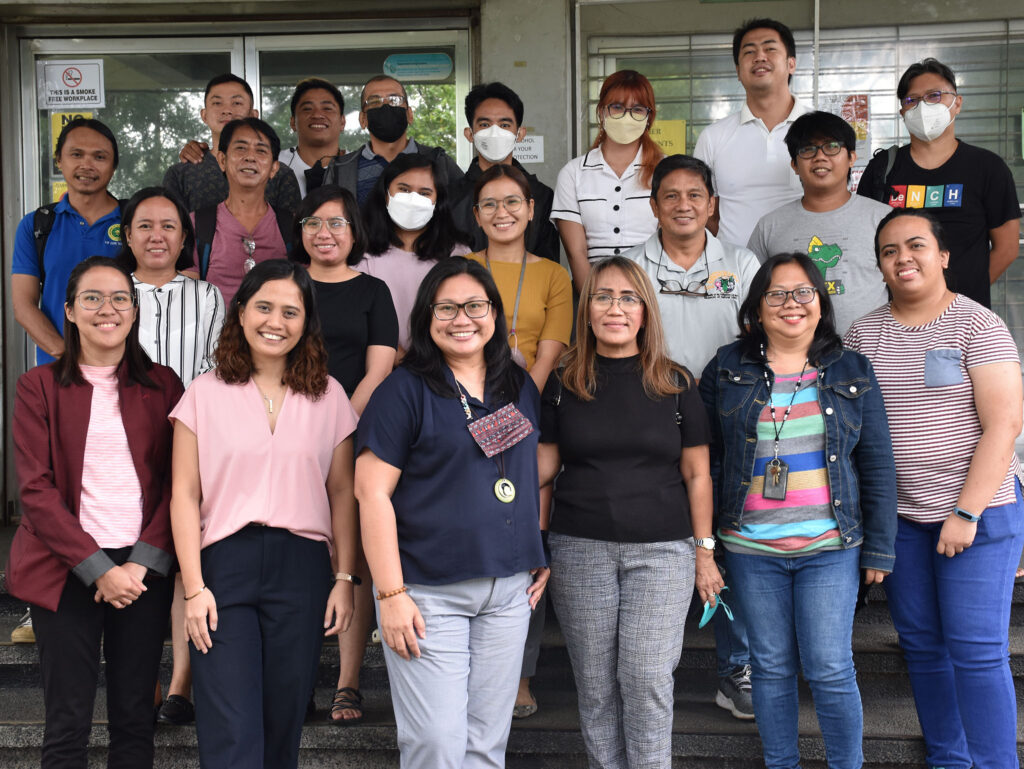 Museums play a key role in producing, enhancing, and archiving scientific knowledge, as well as its articulation in people and the society. Hence, making collections accessible and communicating these to the general public is vital to museums.
These are a given, but then, the pandemic struck. A lot has changed since for museums worldwide and we now see museums embracing newer and immersive technologies and innovative models.
And because it is undergoing a transition of its own as it future-proofs itself, the UPLB Museum of Natural History started the year by holding a capacity-building activity aimed to introduce new and fresher concepts to its staff.
"Since we wanted to reimagine and reinvent the museum, we also need to be guided. There are things that we can never do alone, and in this particular, reopen the museum on a higher plane in terms of operation," said Florante Cruz, training coordinator, during an interview. Cruz took charge in designing the training-workshop focusing on techniques to interpret museum objects and make them more relatable to museum goers.
Held on 17-18 January 2023 at the annex building of UPLB's Office of the Vice-Chancellor for Research and Extension, the training-workshop on "Interpretive Writing and Exhibition" was conducted for 20 of the museum's regular and project staff.
Three resource persons were invited to facilitate the training design: Dr. Ruby Roan Cristobal of Science Communicators Philippines, Inc', and Jhaydee Ann Pascual and Ma. Yohana Frias of the National Museum of the Philippines.
In order for the museum staff to have a gist of what is now called the "4th Generations Museums or Museums 4.0", STEM education consultant Dr. Ruby Roan Cristobal talked about science museums as hubs for social engagements. According to her, museums are important science communication centers and provide linkages between the scientific community and the general public.
She said that fourth-generation museums articulate various disciplines and challenge the ways of representing science. "They are quite different to the past generations of museums because now, they tell stories that are cohesive and relatable to the world," she added.
According to her, Museums 4.0 should enable learners to think critically, specially on controversial issues, and enable them to take control and action. "The museums of the future should be able to talk about the good, as well as the negative … because these will drive conservations and learning," she discussed.
Meanwhile, Jhaydee Ann Pascual, officer-in-charge of the Botany and National Herbarium Division of the National Museum of the Philippines (NMP), discussed the secrets of writing for museums. During her lecture, she talked on how museums should not only be cultural, scientific, and educational, but also inclusive and accessible.
She elaborated on interpretive writing, a writing process derived from heritage interpretation which can reveal meanings and relationships by using original objects, first-hand experience, and illustrative media. "Rather than simply communicating factual information, we can use interpretive writing to educate and inform audiences through simple, understandable, and universally-relatable text or stories," she said.
"Interpretive writing is for everyone. Audiences are able to interpret on their own, so you should know and build your audience … engage with them and they will remember the experience and the learnings from the museum," she explained.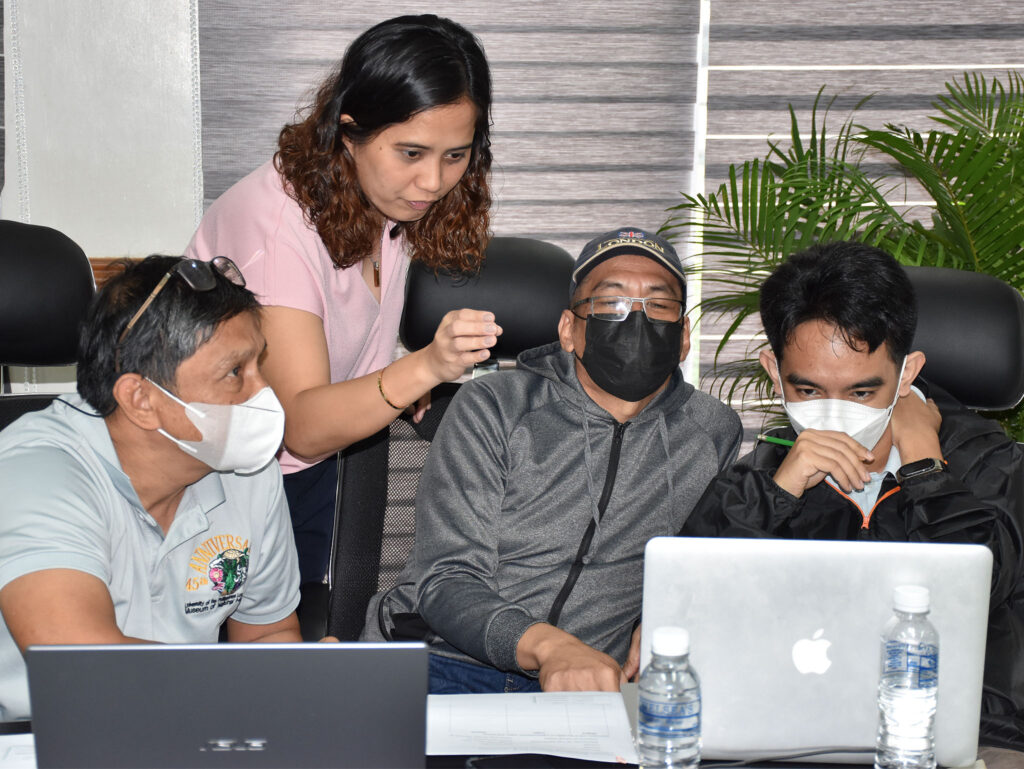 And to further build the engagement with the visiting public and museum learners, Ma. Yohana Frias of NMP's Exhibition, Editorial and Media Production Services Division, talked on the process of exhibit conceptualization and design, and collection management and their interpretation. She also discussed the elements and principles of a good and effective layout and showed a number of examples.
"Developing a good layout actually rests on the designer's ability to analyze the information given by technical experts, such as the curators and researchers, and then properly interpret it," she explained.
"So before you begin any exhibition layout, do your research, put yourself in the learners' shoes," she said.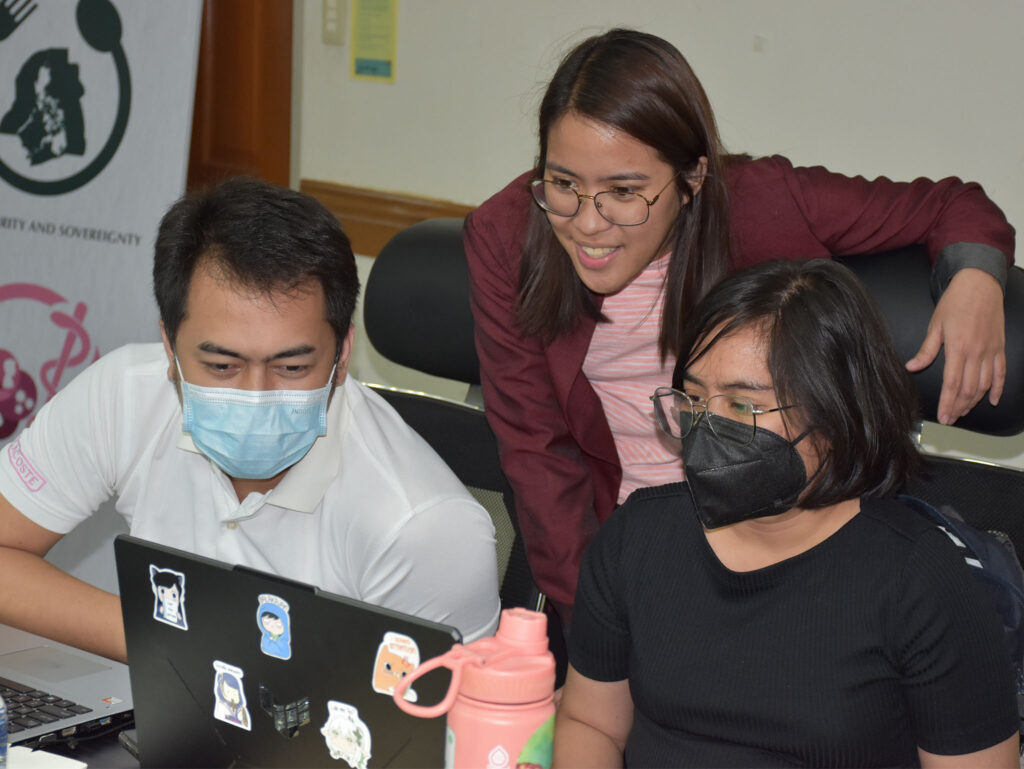 To fortify the learning process, Pascual and Frias held separate workshops and taught the participants how to write interpretively and use the online layouting program Canva to design exhibit panels.
At the end of the training-workshop, the participants were able to showcase some of their works. Participants were able to create a number of informative and highly visual panels which featured content made through interpretive writing.
"We are happy with the outcome of this workshop, which is just one of the many events we will line up for the year to better equip ourselves and the museum," Cruz said during the closing program.