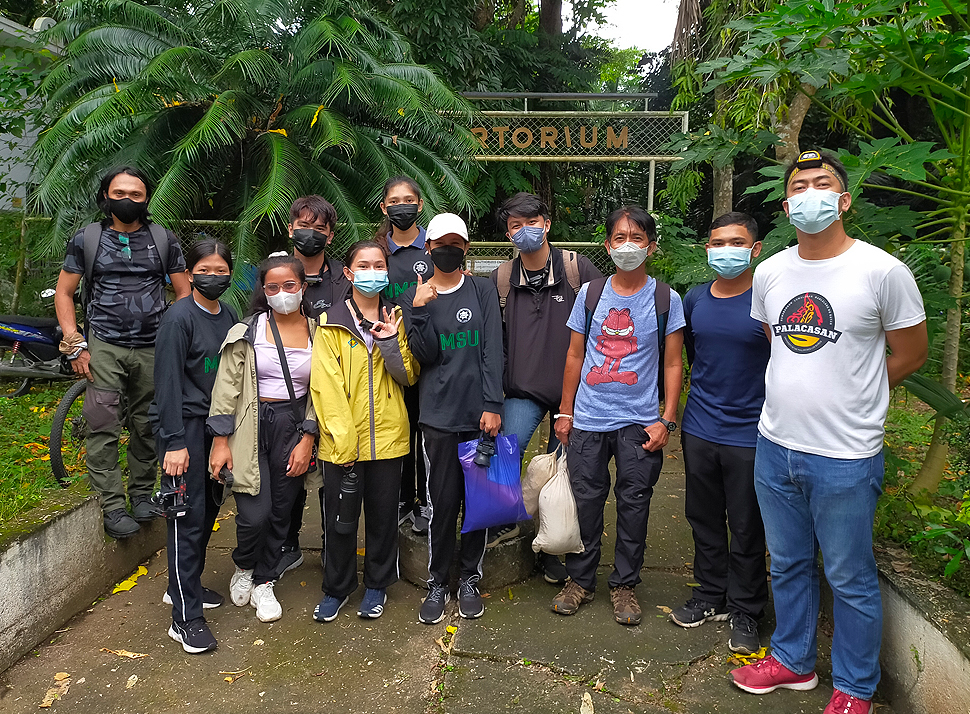 The UPLB Museum of Natural History recently served as the host training entity for eight BS Biology students of Mariano Marcos State University who took up the MNH's online internship program from 11 July 2022 to 10 August 2022. Students Irish Joy Angel Ulep, Michell Kely Sambrano, Irine Flor Mariano, Suerte Baranda, Aira Mitzie Puyaoan, Aisha Jebel Tabongan, Leonarc Vincent Abellon, John Lloyd Bondoc, and Gabriel Valenzuela were able to finish 150 hours of virtual assignments designed to simulate a remote working environment at the museum.
As part of the virtual component of the internship program, the students mainly conducted data mining activities which are integral to current digitization efforts of the museum's various collections. They also prepared a herbarium operation manual for the Botanical Herbarium, created posters and infographics on chosen macrofungal species for the Mycological Herbarium, and AVPs multimedia for the Microbial Culture Collection.
The program then concluded with the students' two-day visit to UPLB last 8-9 August 2022 to experience hands-on techniques which are difficult to share and teach online. The interns were able to learn and practice field activities such as collection of various specimens for identification and characterization, as well as how to preserve them.
With the limitations on movement posed by the COVID-19 pandemic, digital technologies and off-site collaboration had been highlighted in the adjustments on doing remote work. In her evaluation of the internship program, MMSU student Suerte Baranda wrote that the virtual component of the internship helped her improve her communication and collaborative skills.
"I applied better communication and gained a better understanding and appreciation for clear communication via email, Zoom meetings, and Messenger; which led me to be more collaborative. I became more systematized, especially in organizing data for manuals, summary lists, and in terms of time management," said Suerte.
Meanwhile, the field work during the in-campus component allowed interns to experience tasks such as collection and handling of specimens, and cataloguing and curating these, competencies that any museum staff should possess. John Lloyd Barandoc recounted, "through the activities, I was able to acquire, in a short period of time, the skill of recording and preserving collected data from specimens."
Through exposure to the activities and advocacies of MNH, Michell Kelly Sambrano recounted her renewed and newfound appreciation to various life forms as well as the important role of scientists in biodiversity conservation.
The internship for MMSU was the first online program designed by the UPLB Museum of Natural History for students from another state university.
According to Dr. Marian P. De Leon, museum director, "despite the challenges of computer-mediated communication being used to teach skills which should be primarily learned from experience, the museum is still glad that in the spirit of public service, it has made possible for students to appreciate the fields of taxonomy, systematics, curatorship and biodiversity education for conservation."