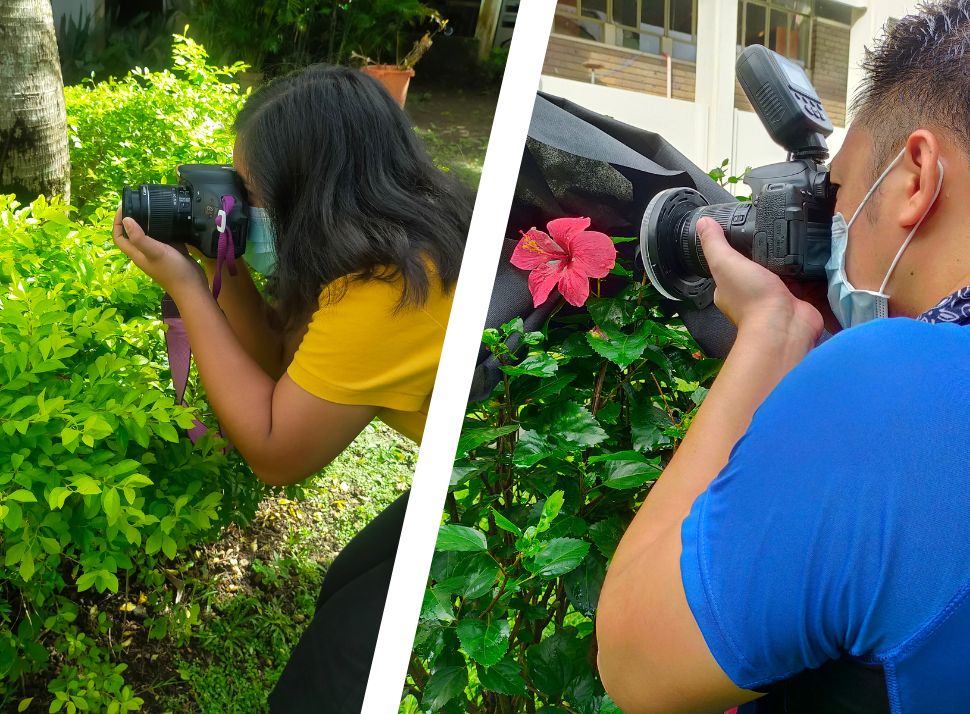 Imaging of biological specimens from the field, whether in their natural habitats or in the collections or laboratory rooms, plays a key role in the study of organisms and their conservation.
On 1-2 December 2022, six junior staff of the UPLB Museum of Natural History attended the hands-on training "Introduction to Biological Imaging," facilitated by Florante A. Cruz, University Extension Specialist II. The event is part of the LAKSAMBUHAY Workshop which held its first session on 28 November 2022.
To enable the staff members in practicing the basics of manual photography, Cruz gave a lecture on how to control camera aperture, shutter speed, and ISO. Basic parts and accessories of the camera were also explained in detail.
"Taking photos of biological subjects, especially in the field where you have unpredictable conditons, becomes a great skill once you have acquired and consistently practiced the basics of photography," said Cruz.
In discussing the elements of photography, the workshop focused on situations and scenes that field biologists usually document. An 8-hour exercise to familiarize museum staff with taking photographs in the field was done to demonstrate their newly learned concepts and skills.
"Since our staff are doing the workshop as a team, they were encouraged to share experiences, challenges, and successes capturing images of biological subjects," said Cruz
In line with the LAKSAMBUHAY Workshop's goal to better equip museum staff in preparing publications for submission to reputable journals, the bio-imaging workshop also focused on ensuring that the photos taken by staff from the field "will conform to requirements set by journals for online and print publication," Cruz explained.