The Museum exclusively offers scientific name verification services to UPLB (graduate and sometimes, undergraduate)  students making their thesis and dissertation outlines and writing their manuscripts for submission to their respective academic advisory committees and the UPLB Graduate School.
Scientific name verification services by the Museum involve the commenting of the Curators on the proper or improper use of scientific name(s) in the student's thesis title or text. All manuscripts are required to undergo this procedure before approval by the Dean of the UPLB Graduate School.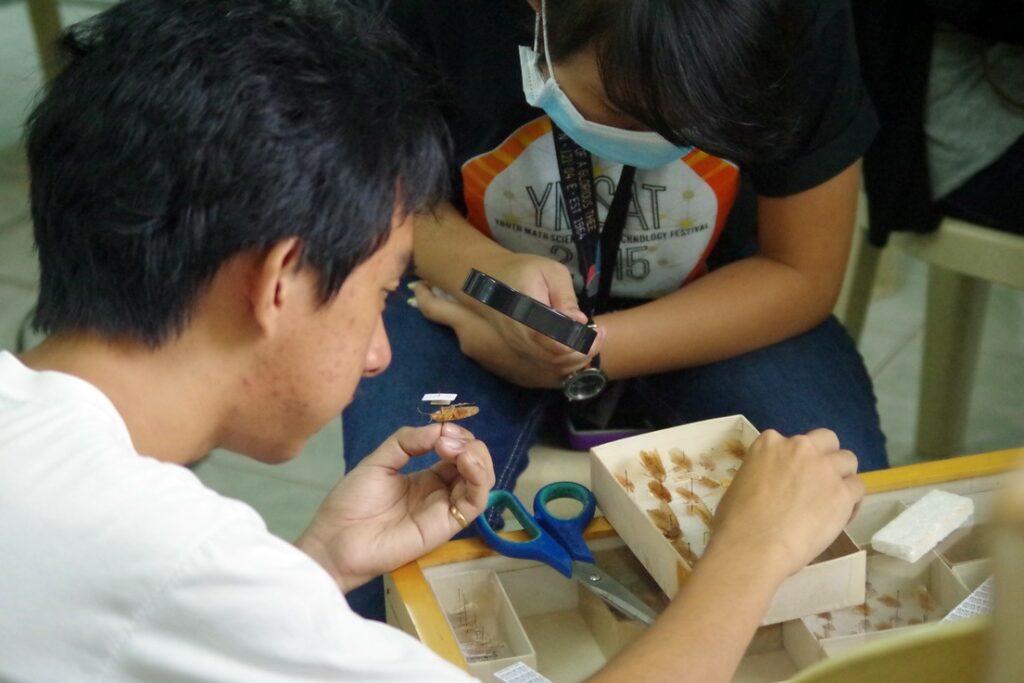 Procedure under Community Quarantine Due to COVID-19 Health Situation
Effective 08 June 2020, the Museum shall conduct in a contactless manner its Scientific Name Verification Service for UPLB thesis students, enumerated below:
Any student who wishes to avail of the service should email the Museum through the account: 

[email protected]

The museum shall reply to the student with simple instructions and a link to an online form.
The information received shall be processed and the signed MNH Form 5 (Scientific Name Verification) will be emailed to the requesting party as soon as possible.
Due to the inherent slow down of processes because of the university's alternative work arrangement, the scientific name verification process will take at least 7 government working days,
Students who have already requested the service and their hard-copy MNH Form 5 are already available at the UPLB MNH Director's Office need to email 

[email protected]

 to request the scanning and sending of their form through email.
Procedure for Availing Scientific Name Services (Under future normal conditions)
Go to the Museum's Director's Office and request for scientific name verification.

For undergraduate students, bring the first page of your thesis outline proposal. Information needed are the following: Student's Name, Course, College and the Title of Thesis
For graduate students, bring your UPLB GS Form 0006: Approval of Thesis/Dissertation Outline

Have the staff-in-charge receive your document. Provide your email or mobile number for contact purposes.
In verifying the used scientific names, Museum staff use various checklists and online taxonomic databases to provide initial remarks.
The MNH Form 5 is prepared by the concerned staff-in-charge which is then verified by a section Curator.
The finalized MNH Form 5 is signed by the Museum Director.
Verification process takes at least 5 government working days.
Retrieve your signed MNH Form 5 only after receiving notice (through SMS or email) that it is ready for pick-up.