The Zoological and Wildlife Collection consists of more than 15,000 taxidermied (dry) specimens of birds and mammals, and more than a thousand (wet) specimens of reptiles, amphibians, small mammals, and fishes in liquid preservative. Also part of the collection are around 700 shells which are augmented by a thousand pieces or so of a recently donated lot of marine shells, and a substantial number of collected terrestrial snails.
This section safeguards the world-famous Dioscoro S. Rabor Memorial Wildlife Collection which consists of 10,316 bird skins of 233 species, some specimens of which no longer exist in the wild.
Dr. Dioscoro S. Rabor, a prominent zoologist and world-renowned ornithologist, collected about 60,000 skins in his lifetime. Locally, his specimens are deposited in the museum and in Mindanao State University Marawi and Silliman University. Internationally, some of his collections are also found in the Field Museum of Chicago, Delaware Museum of Natural History, Bernice Bishop Museum, Yale Peabody Museum, The Smithsonian, and the American Museum of Natural History.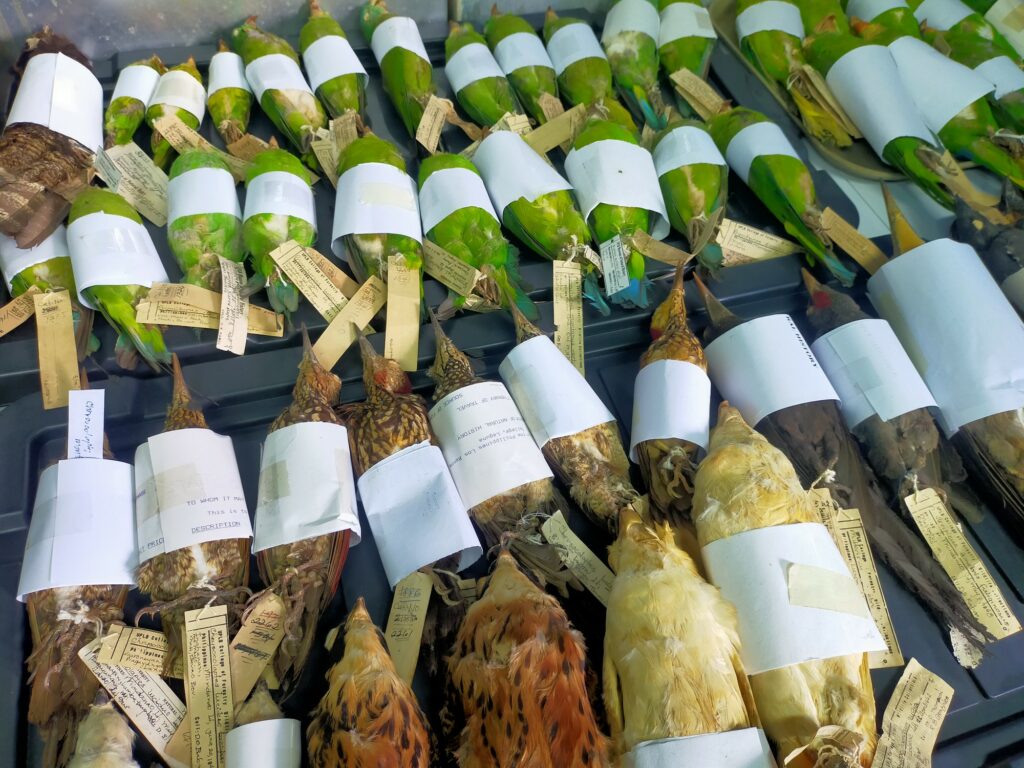 The Zoological and Wildlife Specimens Image Bank aims to serve as an online catalog of images of representative specimens from the UPLB Museum of Natural History Zoological and Wildlife Collection. It also serves as a simple resource for faculty, students, taxonomists, systematists and natural museum workers who wish to use the images for academic, research and non-commercial purposes.