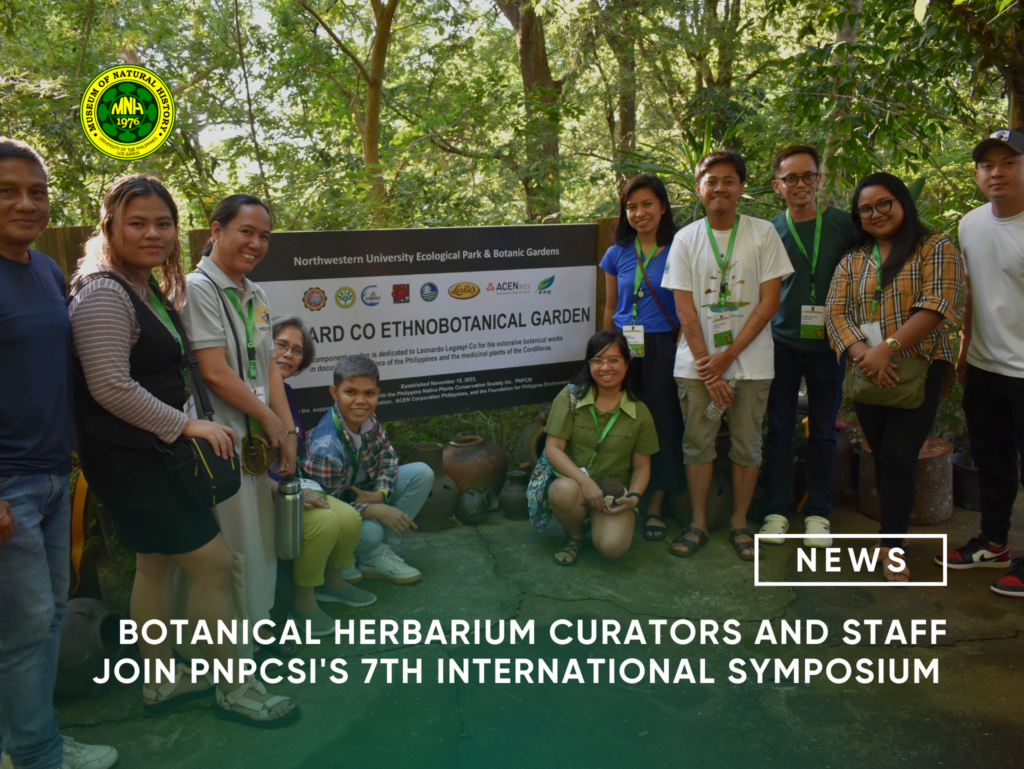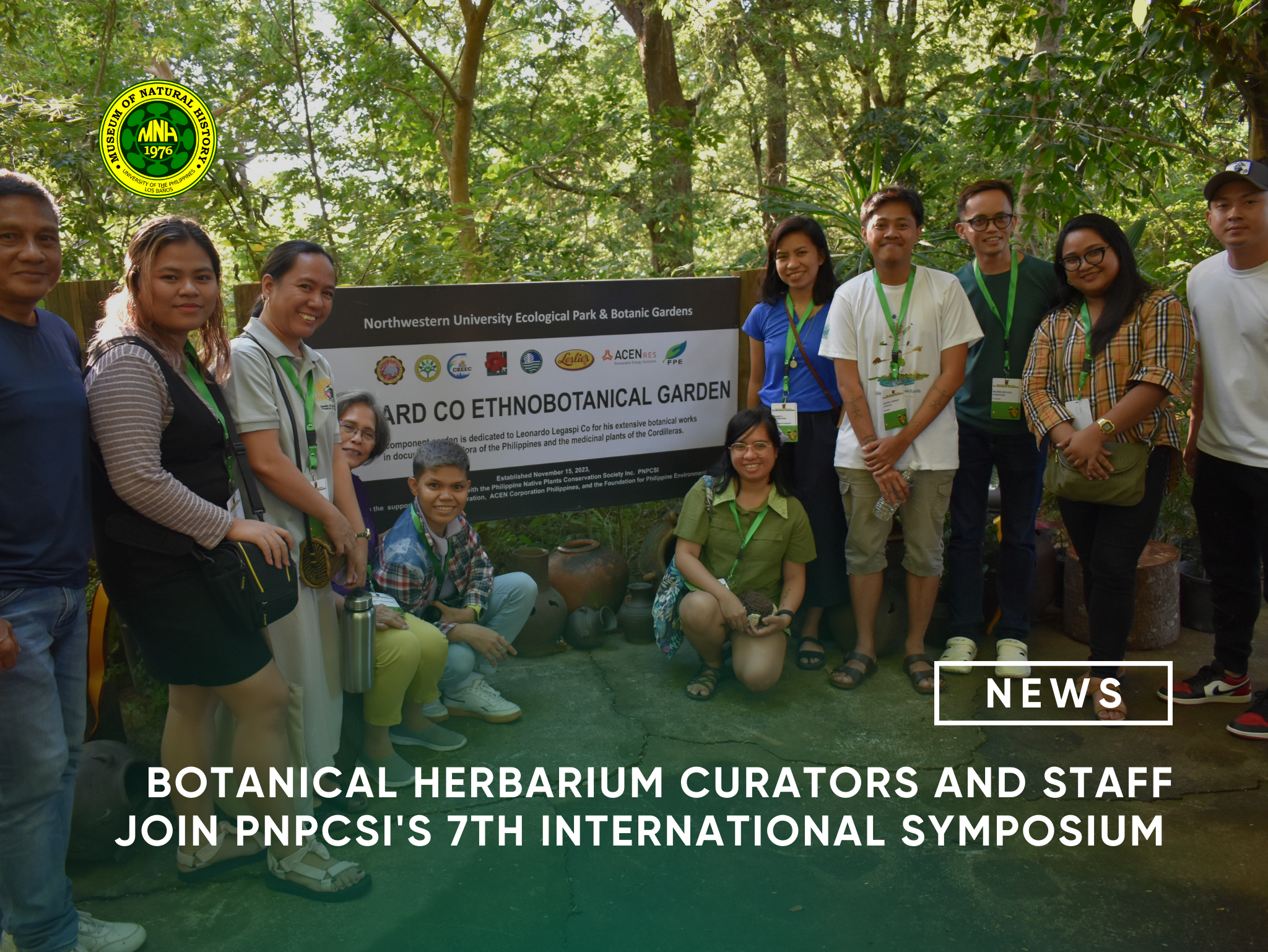 Curators, museum and project staff, and former interns recently attended the Philippine Native Plant Conservation Society Inc. (PNPCSI) 7th International Symposium at Northwestern University in Laoag City, Ilocos Norte from 15-17 November 2023.
Dr. Edwino Fernando, curator for palms and other forest plants, was the plenary speaker for The Role of Botanic Gardens in Ex-Situ Conservation of Threatened Plants and Draft of the "Philippine Plant Conservation Strategies and Action Plan" while Professor Annalee Hadsall, curator for botanical herbarium, was the facilitator for Plant Identification Course. Meanwhile, Prof. Jiro Adorador, curator for botanical herbarium, and NICER-CAVES consultants Prof. Eugene Logatoc, and For. John Rey Callado delivered oral presentations entitled "A glimpse into the summit flora of Mt. Guiting-guiting, Sibuyan Island, Philippines," "Towards a limestone flora of the Cavinti Underground River and Caves Complex, a threatened biodiversity haven in Luzon's Southern Sierra Madre," and "Preliminary Study of the Ferns and Lycophytes of Sung Wan Cave in Tayabas, Quezon."
For. Michelle Alejado-San Pascual, UPLB MNH researcher, presented their research on NICER-CAVES entitled "Preliminary Study on Karst Flora of Kamantigue Cave, Brgy. Biga, Lobo, Batangas and its Vicinity" during the lightning talk of poster presentations. Former botanical herbarium interns, Cara Mia Digo and Elanie Lou Tabuada, represented by their adviser Michael Mumin, also presented their internship outputs entitled "Using Herbarium Records of Pteridophytes in Limestone Areas and What can herbarium records reveal? Preliminary survey of Piper species at CAHUP-MNH, UPLB" for the poster presentation category.
Cara Mia Digo was awarded second place for the poster presentation category, while consultant For. John Rey Callado won third place for the oral presentation category.