Julianne Afable and Florante Cruz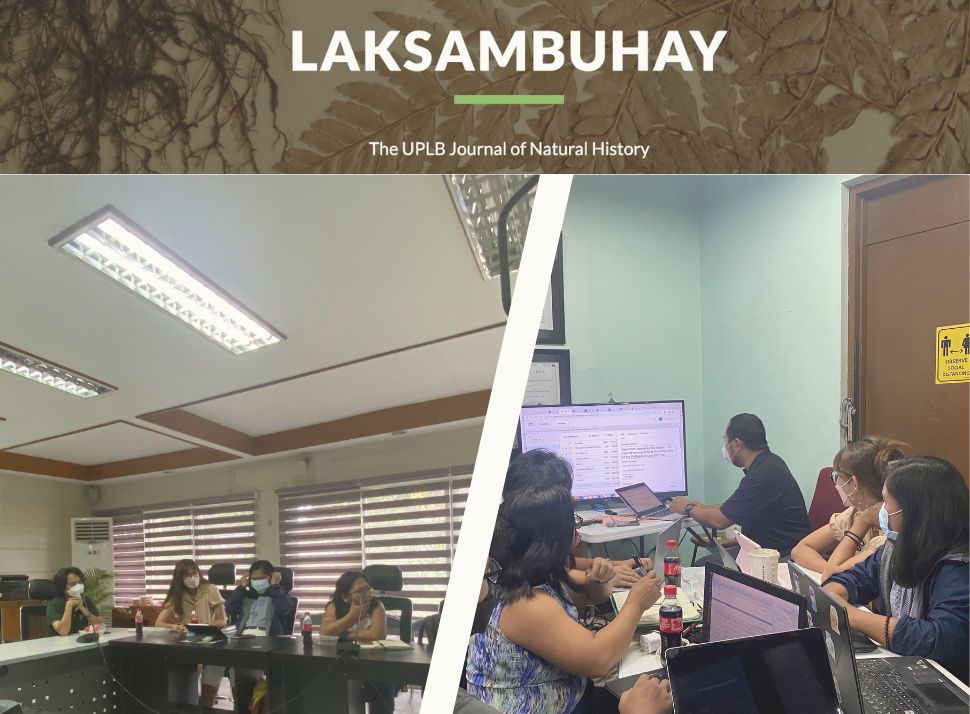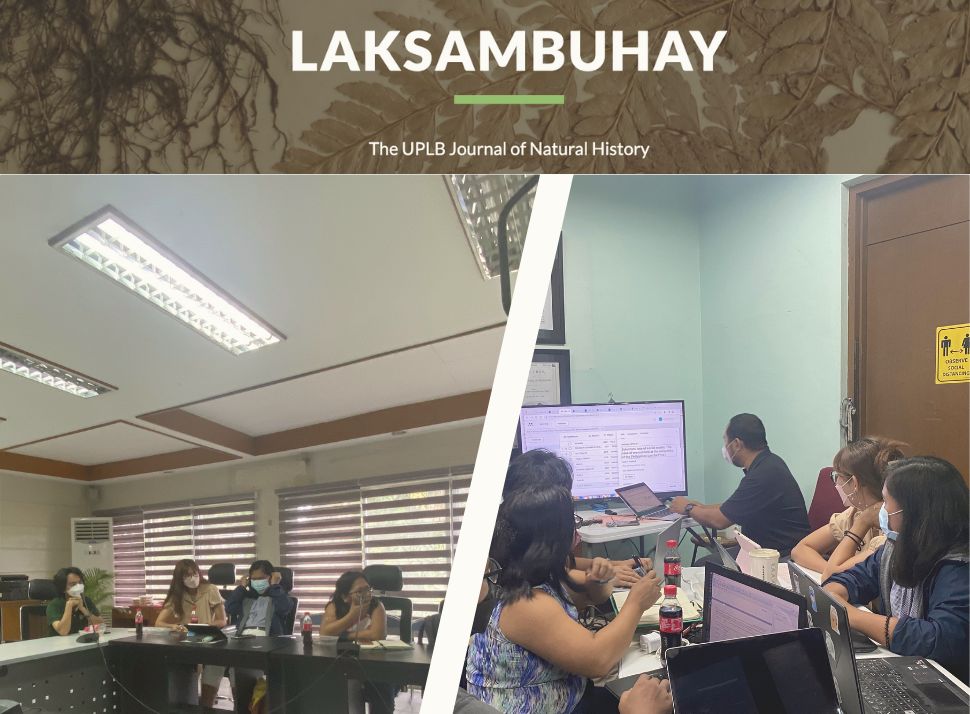 To strengthen its efforts in contributing to the body of knowledge, communicating its research findings, and connecting with fellow scientists and the general public, the UPLB Museum of Natural History (UPLB MNH) recently organized a two-day workshop for its staff members who aim to publish their manuscripts in LAKSAMBUHAY, the UPLB Journal of Natural History.
A local, double-blind refereed journal, LAKSAMBUHAY has been publishing occasionally since 1998. It has special focus on systematics/taxonomy, ecology, evolution, and biogeography. LAKSAMBUHAY aims to foster understanding, discussion, and appreciation in the said fields among scientists, researchers, students, other members of the academe, and the general public.
In highlighting the event held from 28 November to 2 December 2022, Dr. Marian P. De Leon, Director of the UPLB MNH, said that the workshop gave importance to scientific publication. "We put premium on disseminating information research findings to fellow scientists and researchers in our field to helping advance knowledge and biodiversity conservation in the long run," she said.
Dr. Ireneo L. Lit, Jr. and Mr. Florante A. Cruz, LAKSAMBUHAY Editor-in-Chief and Managing Editor, respectively, led the workshop and gave lectures and hands-on training to the participants who were mostly MNH junior staff members and project staff of museum's Center for Cave Ecosystems Research (CAVES) Program.
Discussing the journal's coverage and themes and review process during the morning of 28 November, Dr. Lit emphasized that as a publication, LAKSAMBUHAY aims to show the rich biodiversity of the Philippines. The term Laksambuhay, said Dr. Lit, is coined from the Filipino words laksa which means abundant, numerous, or multitude; and buhay, meaning life. "Laksambuhay therefore refers to the megadiverse nature of our country," he explained.
The journal is expected to cater to scientific papers which give perspectives on natural history and tropical biodiversity, said Dr. Lit. "We also hope that information from this journal will aid researchers on better taxonomic identification and systematics," he added.
On the other hand, Mr. Cruz later discussed the Council of Science Editors (CSE) writing style and format which LAKSAMBUHAY uses. The CSE style is the most recognized writing style for authors, editors, and publishers in all areas of science and related fields.
After discussing the CSE's salient features and how a manuscript's parts should adhere to the CSE style, Cruz gave a workshop to the participants, guiding them how to use the university's information technology resources to mine, archive, and process data from online journal articles to generate CSE-compliant in-text citations and end references.