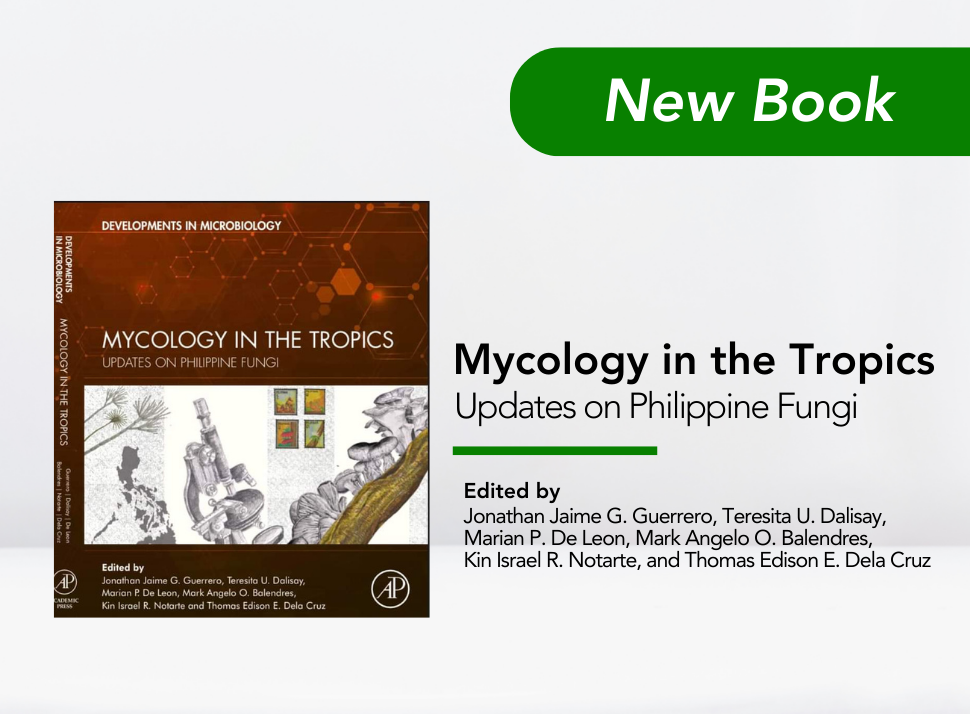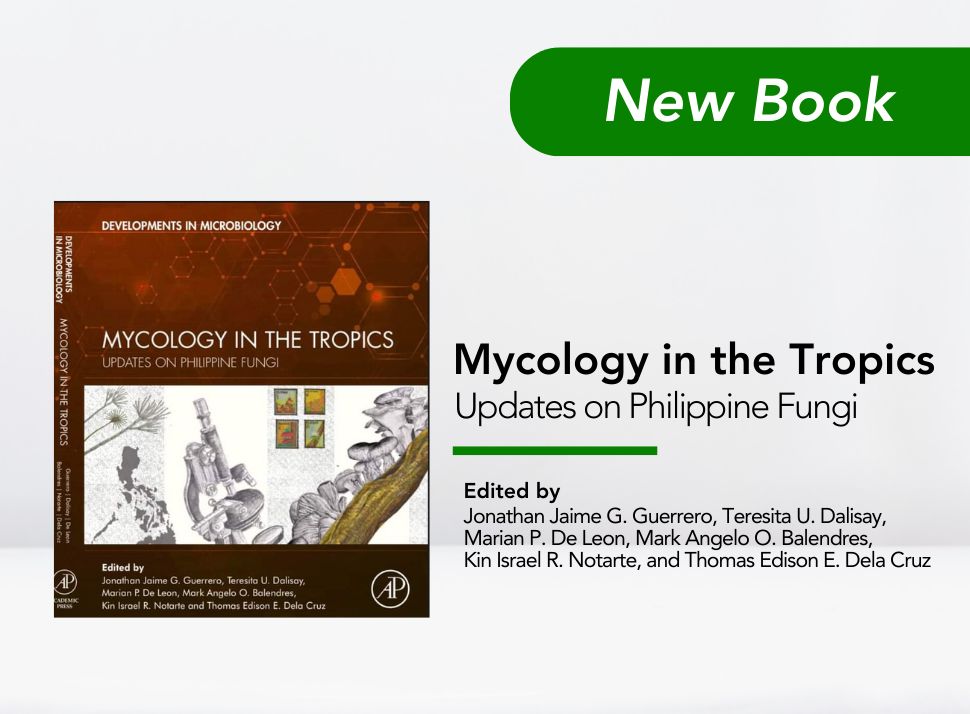 Publisher Elsevier recently announced on 16 October 2022 the release of the new book "Mycology in the Tropics: Updates on Philippine Fungi," a scientific reference seen to become an important publication on the many facets of the field of mycology in the Philippines.
The UPLB Museum of Natural History is indeed proud that, among the editors and authors of book, are three of its curators — Director Marian P. De Leon (editor and author), Dr. Nelson M. Pampolina and Dr. Jennifer M. Niem (authors). The museum's curators are among the 41 Filipino contributing authors who wrote the 14 chapters of the new book.
The book chapters were edited by expert scientists from the University of the Philippines Manila, University of the Philippines Los Baños, and the University of Santo Tomas: Dr. Jonathan Jaime Guerrero (UPM), Dr. Teresita Dalisay (UPLB), Dr. Marian P. De Leon (UPLB), Dr. Mark Angelo O. Balendres (UPLB), Dr. Kin Israel Notarte (UST), and Dr. Thomas Edison Dela Cruz (UST).
Mycology in the Tropics: Updates on Philippine Fungi, according to Elsevier, "delves into updates and historical development in Philippine mycology, utilization and applications of fungi, and fungi with economic impact to crop production in the country."
Additionally, the publisher states that "within the pages of the book are discussions on tropical mycology, different fungal groups, biodiversity and conservation, and insights to the application of mycology in agriculture, health, industry, and the environment."
Also, quarantine regulations on economically important diseases are also discussed in the book including the importance of developing local studies on fungi.
The book is expected to serve members of academic institutions who are studying mycology courses for biology undergraduate programs, plant pathology both at the undergraduate and graduate levels, and environmental science. It can also benefit researchers in the fields such as medicine, biodiversity, and agriculture.
For purchase options, interested buyers can visit: https://www.elsevier.com/books/mycology-in-the-tropics/guerrero/978-0-323-99489-7